THIS WAS TAKEN FROM A BBS POST I DID FOR AN ART COLLAB FOR MY GAME (THERE HAVE BEEN NO SUBMISSIONS YET SO PLEASE CHECK OUT THE BBS HERE:
On August 16th, 2018, an accident was born.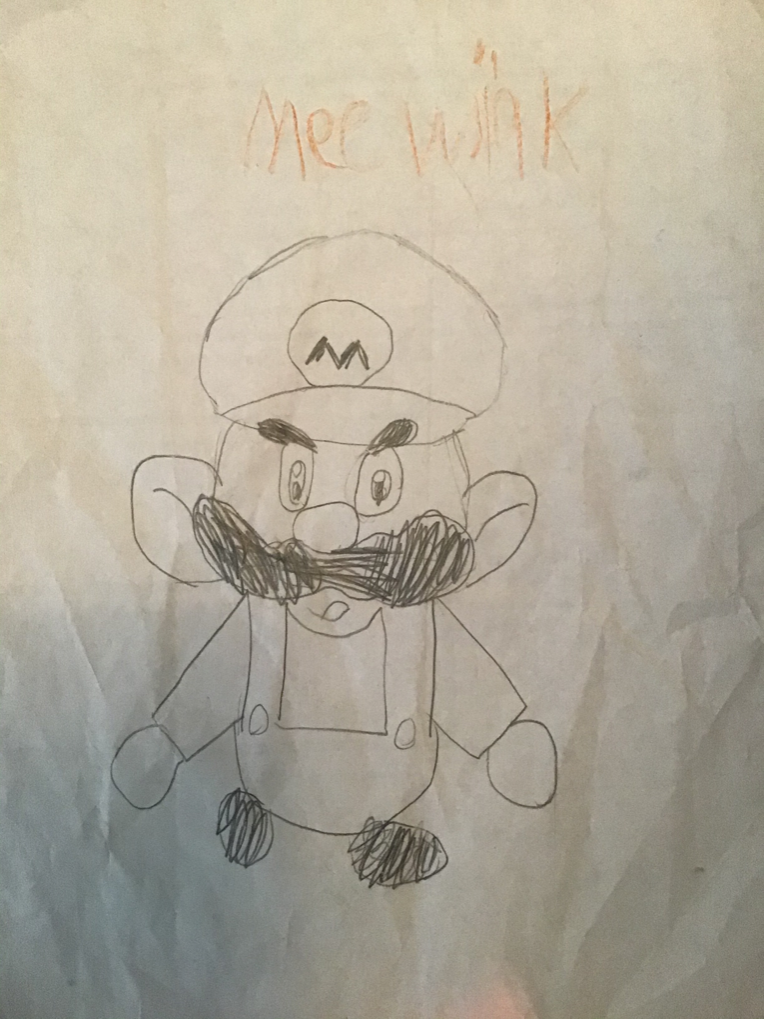 This is Meewiiak. You probably have never heard of him before, but he was the result of a failed attempt of drawing Mario from memory. I decided to make comic books of him for fun and boredom.
But now, he'll be getting his own game that'll be released in 2023 (the full version, hopefully) called The Adventures of Meewiiak: The Game! It'll have 3 chapters telling the tale of how Meewiiak got sucked into Newgrounds by the evil Beeewza (parody of Bowser) after making a wand that can summon portals to other worlds. At first, he's in a game that's literally a clone of his comic book world, except he can't move. And it's up to the player (YOU!) to control him on his quest to defeat Beeewza once and for all!
However, after the events of Chapter 1, Meewiiak gets completely kicked out of the game and thrown into the vast city of Newgrounds, where all the NG characters live in their own towns and worlds and can be entered through portals. Upon landing into the city, the 8 stars (That you'll need to collect in chapter one in order to get the true ending of the game) shatter on impact and get lost into many different Newgrounds portals and it's up to Meewiiak to retrieve the pieces of the stars by encountering whatever lies within them. There's just one problem, though. Due to another evil plan by Beeewza, everyone thinks you're a threat to the website and want you dead! Characters/franchises like Pico, Alien Hominid, Henry Stickmin, TANKMEN, Friday Night Funkin', and many MANY more are only a few examples of encounters you'll be fighting against!
Chapter 3 will be how Beeewza attempts to destroy Newgrounds, and that's all I'll tell you plotwise of the game.